We say au revoir to the creative resource
Like a spurned spouse, The Creative Chair has moved out and changed its name. The Creative Chair can now be found at creativechair.org
CC's new home will allow it to grow and become a bigger and better source of creative inspiration and provide more support to charities.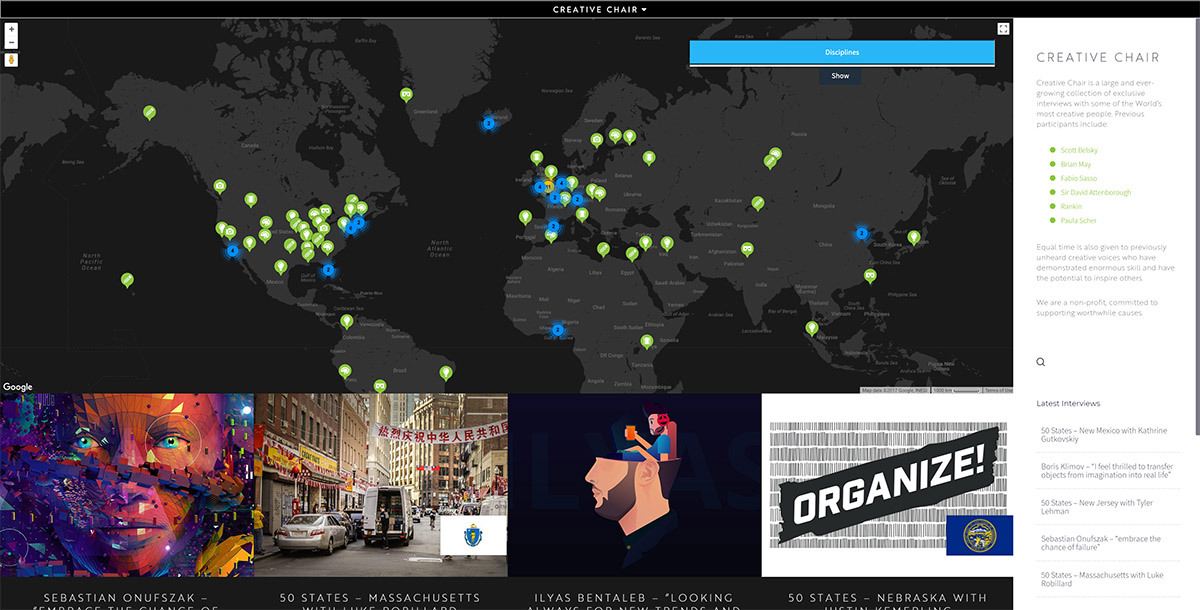 Change can be good
There are lots of exciting new developments planned for CC over the coming weeks, months, and years. We've got to keep some things under wraps, but here's a taste:
More countries
More special series
More curators
Multiple languages
You will also start to see ads and sponsors on the site. We know this won't be popular with everyone, but in addition to being a creative resource, CC has always supported charities. By generating ad revenue, we'll be able to increase that support. Don't worry, CC is still a non-profit!
Creative Chair would never have existed, were it not for our interviewees and readers. We never cease to be humbled by the willingness of the world's creative minds to share their knowledge.
CC will conclude with a total of 366 interviews in the year 2022. During that time, we intend to continue growing, improving, sharing, and supporting.
Head over to creativechair.org and see what's cooking. If you would like to be involved with Creative Chair, then please contact us for more information.