What happens when creativity is used to bridge generational gaps?
The following two projects (Tom & Dom + The Monster Project) are excellent examples of the drawings of artistic children in creative and skilled adults' hands.
What we have here are two very different projects which both serve to highlight multigenerational skillsets.
Tom & Dom
Recently, I came across a project by father and son team Tom Curtis and his six-year-old son Dom. Tom takes pictures that his son has drawn and creates realistic versions of them in Photoshop. The results are impressive, funny, and sometimes a little unsettling!
The images taken from his Instagram feed have been widely circulated on the web, and ITV commented: "If you've ever wondered what the world looks like through the eyes of a child, then look no further". I don't agree that this is how Dom sees the world, but rather his creative interpretation of the World.
Nevertheless, as well as being entertaining, these projects help bridge the gap between an adolescent and adult interpretation, allowing us to see what Dom had in mind rather than just a child's drawings.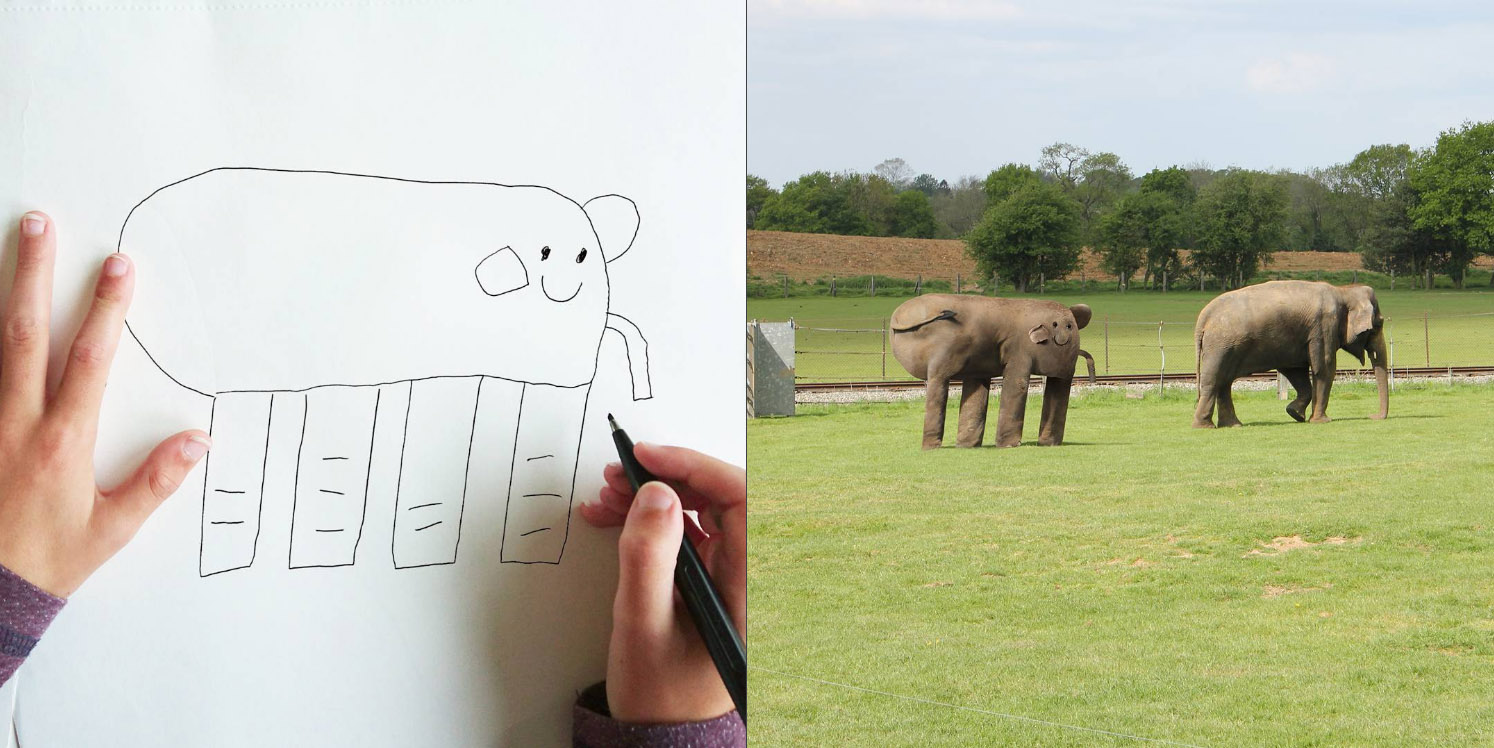 You can see much more from Dom and Tom on Instagram.
The Monster Project
I subsequently happened across The Monster Project, which aims to "help children recognise the power of their own imaginations and to encourage them to pursue their creative potential".
The project involves getting kids to draw pictures of monsters; then, artists create their personal interpretation of the drawing using various mediums.
The monster project shines a light on the potential that a child's creativity can have. Different artists interpret each child's monster drawing, some quite faithfully and some with a little more artistic license.
What I see in each pair of images is not two different artists, but rather the same human being viewed simultaneously through rifts in time and space, the latter being an outcome that may come to fruition if care is taken to nurture the amazing gift that we're all born with, creativity!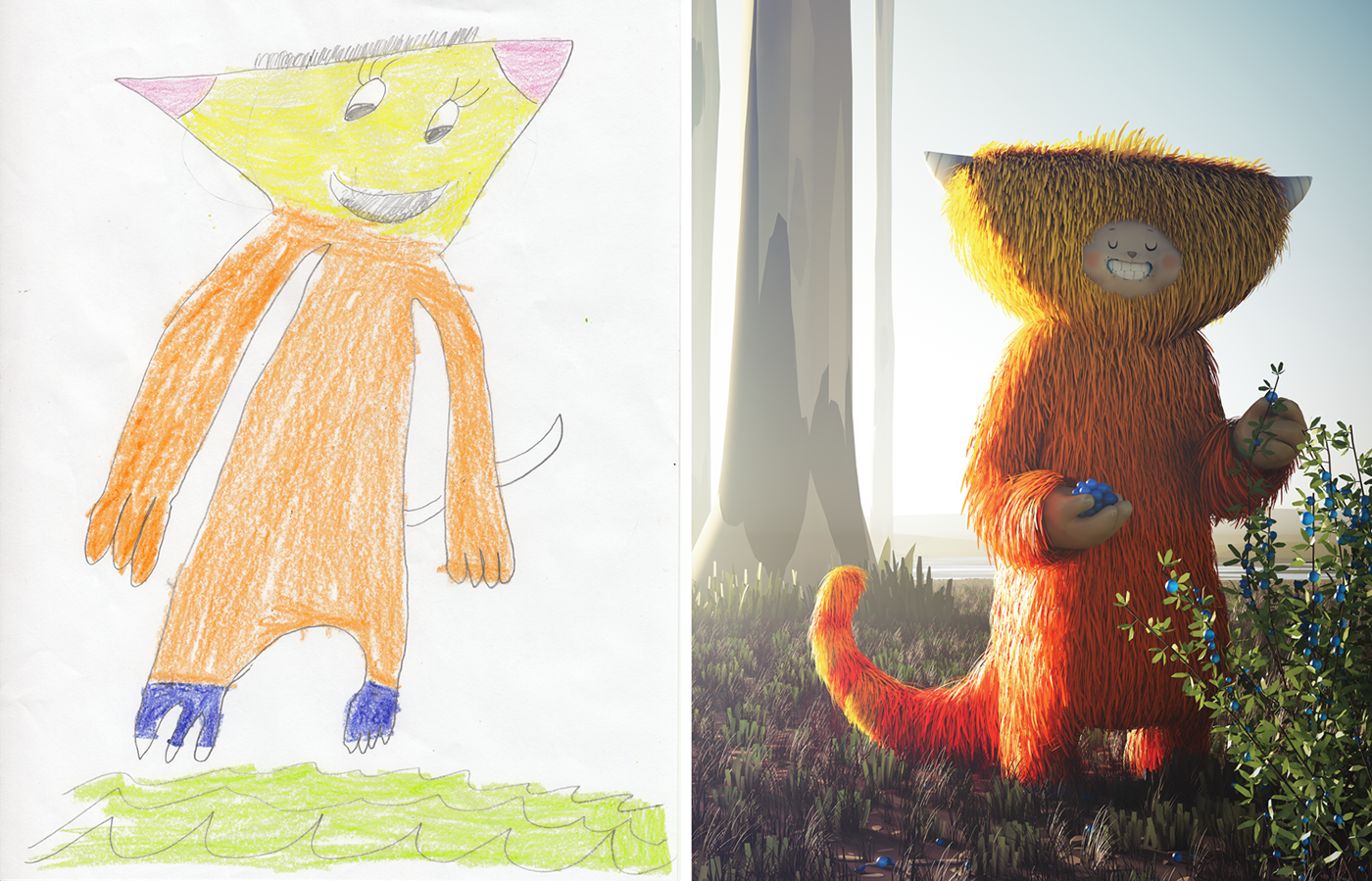 You can see much more of The Monster Project on Behance.