How we created a brand with no logo.
As designers, we all know how important a logo is for a business. It is the kernel of a visual brand. If a client requested that we design them a brand with no logo, you can bet your boots that we would strongly advise against it and have a myriad of reasons to back it up.
You may then ask, why, as a business that designs logos, would you chose to create a brand that appears to have no logo at all?
It would be a fair question, after all, would you enlist the services of a destitute financial advisor or an obese fitness instructor?
Those analogies don't quite line up, though. The fact of the matter is that, though risqué, our logo or lack thereof, was the best way to convey what we're about. Here's why.
The Premise
One of the beautiful things about digital arts is that worlds can be created from the ether. Something can be created from nothing, and the only limit is imagination.
Limitless possibilities: That's what we wanted our brand to represent. We used the titular 'Big Dot' of The Big Dot Company, not as something that adds to the canvas, but something that subtracts from it, cutting a hole, and becoming a window into everything and anything.
Physical Application
Applying the concept of unlimited possibilities to our printed media required some out of the box thinking.
For our business cards, we considered using a lenticular design that would change depending on the angle at which it was being viewed. However, this could only convey multiple possibilities, not unlimited possibilities.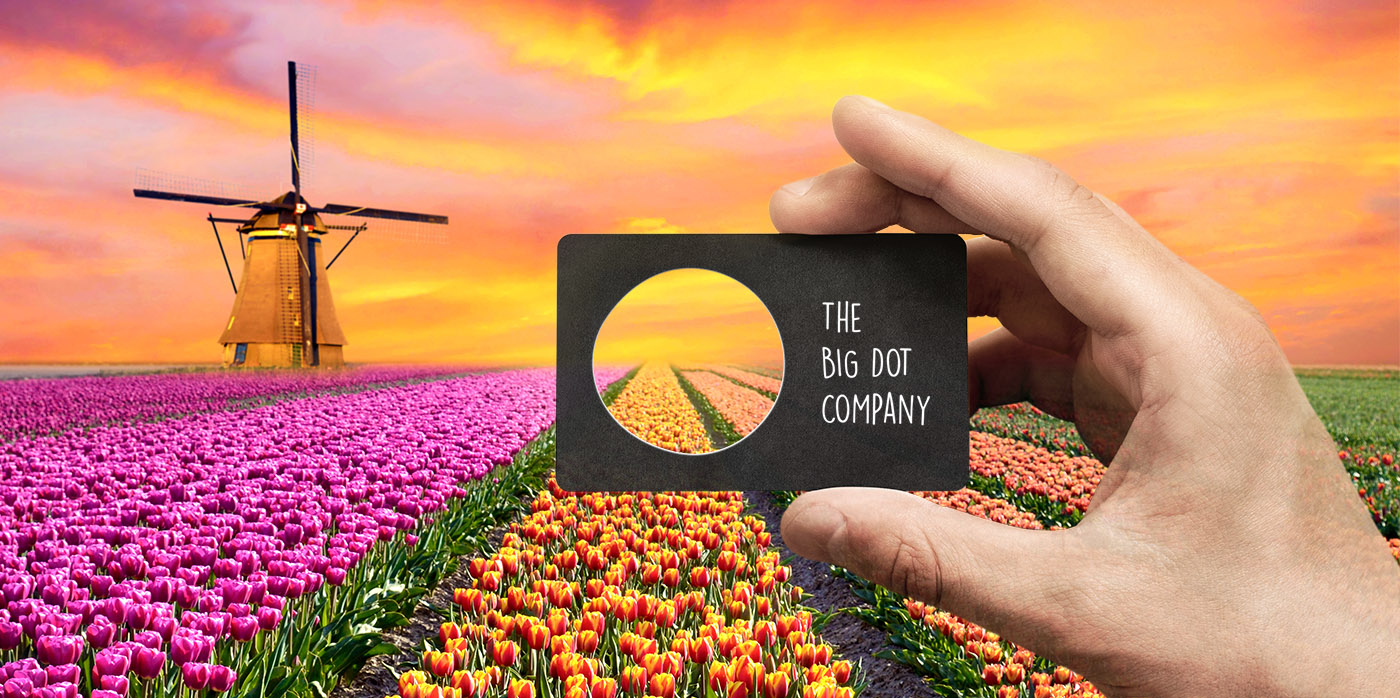 We went very literal with the window concept, creating die cut apertures in the cards which allow the holder to look through into anything, never seeing the same thing twice.