Cheltenham – Gloucestershire's Creative Hub
A guide to design and creativity in Cheltenham
Cheltenham may be small, but it has no shortage of art, design and creativity. In this brief guide, we'll look at some of the most exciting, fun and creative things to do in this Cotswold town. You can also use the map below to find your way around.
 "Creative thinking inspires ideas. Ideas inspire change"

– Barbara Januszkiewicz
The Wilson
The Wilson Cheltenham Art Gallery and Museum features an extensive (and recently extended) range of fine art, crafts and touring exhibitions. The modern gallery is located in the heart of teh town and has a café and gift shop.
Admission is free, so it's well worth a visit if you're looking to absorb some culture.
Cheltenham Festivals
The Festivals are a series of events that take place throughout the year. The four festivals are Jazz, Science, Music and Literature.
The literature festival comprises of a series of talks and interviews with various authors and is often followed by a book signing.
The jazz and music festivals are a great opportunity to embrace multiple genres while listening to both prominent and emerging artists.
The food festival is not affiliated with The Cheltenham Festivals brand; however, it is a great place to try great food from local artisanal producers.
The Big Dot Company
As well as providing graphic design, website design and digital marketing services in Cheltenham, The Big Dot Company also hosts The Creative Chair, a series of exclusive interviews with some of the world's most brilliantly creative people.
We also host local portfolio reviews that allow creative people to get feedback on their work and be inspired by the work of others.
The Screening Rooms
If you're a cinephile who also likes to kick back with a glass of wine, then the Screening Rooms may be just the ticket! It's a concept cinema with comfortable and spacious leather chairs and table service tapas.
They often show less mainstream art house films as well as a steady supply of opera and theatre such as King Lear from The Royal Shakespeare Company.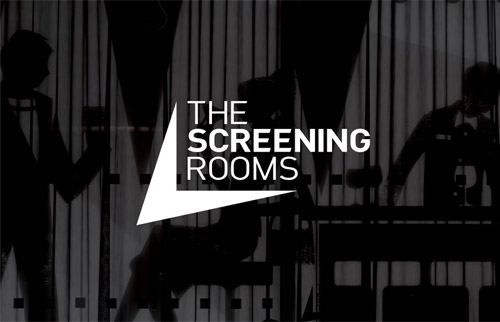 Theatres
There's nothing quite like the theatre. Even in this age of gigantic screens, 3D and virtual reality, there's still something very special about watching people perform in person.
Together, the Everyman Theatre, Bacon Theatre and Playhouse host a plethora of plays like The Little Shop of Horror, comedy with the likes of Russel Kane, music such as Handel's Messiah and other creative events.
Meetup
The website meetup.com is a great place to find groups of people with similar interests. You can find groups with a range of creative interests in Gloucestershire and the surrounding areas. If you can't find a group to match your interests, you could always start one yourself!
This guide will grow as we make more artistic discoveries. If you know of any creative events, venues or experiences, then please get in touch.