Graphic Design
Good graphic design allows you to stand out from the crowd. A logo and brand speak volumes about your business, and we pride ourselves on delivering striking, bespoke graphic design to businesses in Cheltenham, Gloucestershire. The Big Dot Company offers logo design and branding services, as well as the creation of digital and print designs. If you're looking for graphic design in Gloucestershire, then look no further!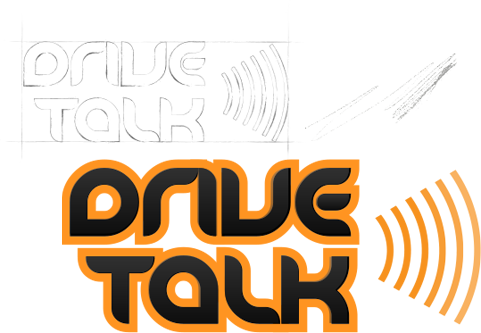 Logo Design
Your logo is the keystones to your brand, and your brand is the visual interpretation of what you would like to say about your business. Companies that comprehend the importance of a well-constructed brand, will reap the benefits.
We love designing logos and enjoy working with businesses to create or develop their brand.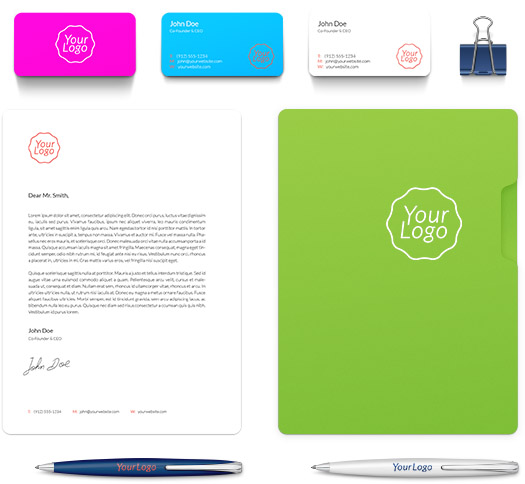 Print Design
The most common printed item that we get asked to design are business cards, and we also design:
Brochures
Posters
Banners
Flyers
Billboards
Postcards
Books
In short, if it can be printed, The Big Dot Company can design it. We work with a handful of trusted printers, so are able to cater to almost any printing requirement or timeframe and we don't charge a mark-up, so the price we pay, is the price you pay. Alternatively, we're happy to supply artwork of any specification to a printers of your choice.
Motion Graphics
Animation (motion) graphics are a proven way of grabbing people's attention and getting something across to your customer in an engaging and succinct way. We'll help take your idea and turn it into a storyboard, which we can then refine together before creating a digital animation. This method makes the process more affordable.
Motion graphics can be embedded on your website and can also be listed in the search results on YouTube and Google. Animated videos are also a superb way to engage with your customers on social media.
Look at some more motion graphics in our portfolio. Most of our videos are made to 'futureproof' 4K Ultra HD resolutions.
Case Studies
The Big Dot Company have a wealth of experience in creating digital and print designs for businesses in Cheltenham. We provide a personal experience at an affordable cost, and our portfolio shows some good examples of the wide range of design projects that we have undertaken in recent years.
When choosing a designer for your project, you will take a number of factors into account. The following case studies address these considerations and will help you chose the best graphic designer for your specific requirements.
Client: Jane T
Business type: Handmade Jewellery
Requirements: Logo design, business cards and flyers
Budget: Low
Project Intro
Jane started a part time business selling handcrafted silver jewellery from her home in the Montpellier region of Cheltenham. Since she was just starting out and this was not her primary occupation, Jane only had a small design budget.
The importance of branding
Jane wasn't sure if she wanted to invest in a professionally designed logo for her new business. If you're just starting out, it can be tempting to try and do everything yourself, but it is so important to remember that your logo is a representation of your business. Jane wanted people to spend money on her products, but people would have been reluctant to turn over their hard earned cash if it appeared that Jane didn't have enough faith in her own company to invest in something as crucial as the logo.
We provided Jane with her finished graphics in various formats and sizes so that she could use them for her social media and printed materials.
Scalable Services
A new business needs a logo and a brand. Our logo and branding services are scalable, which means that we can cater to most budgets and requirements. We can do this by varying the number of initial concepts and then the number of refinements. The very minimum we offer is a single design, followed up by one round of refinements based on your feedback. Working in this way allows us to cater to clients with a limited budget. Our standard branding package allows for unlimited concepts and revisions.
In Jane's case, we settled on somewhere in between, giving her three initial concepts and four rounds of revision.
Before designing a logo, we are fastidious in finding out all about your company and what you want your brand to say about the business. We take your input and use our expertise to create your visual brand.

Client: Ian S
Business type: National Home Appliances Retailer
Requirements: Rebranding, vehicle signage and business stationery
Budget: Medium
Project Intro
Ian is the owner of a successful home appliance retail business based in Bishops Cleve, Cheltenham. There are many different reasons why clients come to us for rebrands. Sometimes their logo was not well designed in the first place, but in Ian's case the graphic design which they had asked his local printers to design several years ago, had not translated well into digital applications such as their new website and social media presence.
Each graphic design project is unique
Since Ian already had an existing large customer base, it was important that the redesigned logo and brand didn't stray too far from the original design. The reason for this is that brand was still recognisable to his customers and also because it would take up to two years to fully roll out the new brand. We replaced the online instances of the logo were immediately, but things like uniforms could only receive the new designs when they were reissued, and finally the redesigned vehicle signage was applied when the vans were replaced at the end of their lease.
This sort of project is sometimes referred to as a brand refresh and for Ian, we took the most characteristic part of his previous logo and used it to create a simpler, cleaner design that would last his business for many years to come.
Good design doesn't necessarily have to be timeless, but we always carefully consider what the logo needs to be used for now and what it may need to be used for in the future.

Client: Rick M
Business type: National Chain of Cosmetic Clinics
Requirements: Logo design, branding guidelines, signage, etc.
Budget: High
Project Intro
Rick wanted to open a cosmetic clinic in Cheltenham that uses pioneering technologies to assist with weight loss. Part of our job is to understand both the current goals and the future aspirations for our client's business. The name that Rick wanted to call his new company put great emphasis on weight loss, which would have been fine, but after discovering that he later planned to offer a much wider range of services, we suggested a name that wouldn't restrict or confuse the brand further down the line. He made the right decision as 12 months later his clinic was offering a plethora of services ranging from facial treatments to anti-ageing procedures.
Brand Guidelines
Rick and his business partner have now turned the brand into a franchise, with nine clinics across the UK. Because of the rapid expansion, there are now many people across the country who use our original designs on a daily basis for things like social media updates. Part of designing a logo and brand for a project of this scale is creating a set of brand guidelines. These guides outline how the brand should and should not be used. They advise which colours and fonts should apply to the brand for online and print purposes, which helps to prevent the brand from being diluted when it is being managed by many people.